190324. Eulogy.
I received a message in IRC PM last night. I don't know the identity of the sender. He seemed to want these thoughts shared, so here they are.
I can't comment much on this because I didn't know these people.
I don't even know for sure that "Jaidx" was a friend of Steve Hosterman's. Was there a navy base? What was all the excitement about? If these things happened, do those involved regret their decisions?
I can offer support for the spirit of the eulogy regardless.
I've learned more about STink67 by talking to her online associates and I can say that she's a bad person who shouldn't be permitted to harm children. If she can be identified in real life, I'll discuss possible steps with her employer, her family members and neighbors, and the Church that she claims to honor.
But the focus presently is on Steve Hosterman and the meaning of his life and death.
<Jaidx> @OldCoder Sorry to hear about SONOFSATAN. He was a really nice guy, I kinda missed him for a while. Oh well, time goes on. Lol I remember sono telling me about how he found these old solar panels in the garbage at the navy base and he took them home and got the pi server to run off of it. We talked about all sorts of things, and he always listened.
If you go to post this on your page, make sure to include that part. He was a good man, and should be remembered.
<Jaidx> Just a laid back chilled out dude with a Raspberry Pi and a broken air conditioner. XD That was not a double negative.
<Jaidx> Through thins and thistles our journey goes continues, through sunshine and rain, in fields and in venues.
Let us always remember the dear tractor man, for there are not many like him, it is easy to understand. His kindness and ear was always in touch and he left me a mark, a memory of the person I want to be. And kinda sounded like Starsky and Hutch.
<Jaidx> Farewell my friend, though we did not part on smooth ways. I'll always remember you for the kindness you lended, when my heavy eyes weighed me down, I could talk and you would listen.
Straight and to the point you were, but still soft around the edges. I can still remember the video you posted of the water spout, as well as your trailer that was hot to the touch.
<Jaidx> Though you were accused by you know who, and though we shared heated arguments, I tried many times to talk to you, but you were AFK.
I'm sorry we never got the chance to make things right, but I was scared of a man. Names I shall not drop, but those of you reading this understand. You know me by my voice, by my text.
<Jaidx> From time to time I still think of you. I tried coming to talk back in march, but I realized later that I was too late. I waited but he never came. Then offline he went, never to return.
He had not children to fight over his belongings, nor a will that I know [of]. He worked for his living and reaped what he sowed. I understand that things are still not right, but rest in peace my friend, until we reach that new life.
<Jaidx> I want to meet you in person, the wind in our hair, but you are just sleeping. You're already there. Keep on waiting, though time may pass us by, for you it will only be a second until we're in paradise.
<Jaidx> To my old friends, Tink67, personaone, Fire, summer, OldCoder (I enjoyed our chats) the drama queens (I forgot the names, sisters I remember).
Honestly it's been so long I forgot. And many more, please accept my condolences and keep carrying on. I wish you all the best of health and happiness. Goodnight, and farewell. Until next time, ~100Mhz
<Jaidx> OldCoder, keep up your work. I thoroughly enjoy watching your progress. [Addressing SONOS] Goodbye my old friend, and goodnight.
190323. STink67.
Parents, teachers, and children are advised to steer clear of STink67 and her crowd. First, some background information:
SONOS, who is dead, was Steve Warren Hosterman. He was born on the day after Christmas, 1959. Died of cancer on March 14, 2019.
SONOS was 59 years old when he died. The 59 in his nickname, stevr59, was a reference to his age. He was younger than me, but close in age. This is sobering.
Brian Hosterman acknowledges that he's SONOS's brother. This confirms the match.
SONOS drove a tractor. He was located in Milton, Florida, USA. This is unexpected, because STink67 claims to be an IRL friend who's located in the U.K.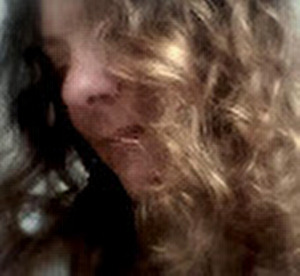 Closer review shows that STink67 claims to be located in both the U.K. and Gurnee, IL. One of the identities is presumably a lie.
The Gurnee, IL, identity is a fitness instructor. Age 50s or 60s. She's a Fundie. Full of hatred and rage. Christ is revolted by the type.
STink67 also uses the nick STink57.
A man named Peter Baker claims to be a friend as well. Baker, if that's his real name, is confirmed to be in STink67's group. He'd be jumbow, personaone, or STink67 or he'd know these people including, most likely, their IRL identities.
SONOS's system setup was (and is) as follows: Dual boot with Linux as main OS and Windows as secondary. System was used for gaming, video editing, running a Minetest game server, and web surfing and video watching.
A girl named Summer was a long-time builder on Old SONOS World. Summer considered STink67 to be a close friend. However, last week, STink67 decided that Summer might be me in disguise.
Old SONOS World will be lost shortly due to technical problems. The only copy that will remain subsequently will be mine.
STink67 wishes Old SONOS World to die with its creator, Steve Hosterman, who died recently in real life. She's offended that a copy will continue to exist. As though this was her decision, legally and ethically, to make.
So, STink67 kicked Summer out of the world and then said that she'd destroyed the girl's play-house. "The house is gone forever". This is a woman in her 50s boasting that she's beaten up a girl who trusted her. Such kindness.
This sort of thing happens. However, what STink67 said subsequently was more significant.
This is the start of the discussion that I had with STink67 and her crowd about the matter:
<OldCoder> Summer would like her house; I am not sure I have it
<Jumbow126> how about byeeeeeeee
<OldCoder> Do you object?
<Tink67> I don't give a rats arse
<Tink67> the house is gone
<OldCoder> I'll share that with her
<Jumbow126> forever
<Tink67> you do that
STink67 and her people then proceeded to talk about Summer in sexual terms. I won't quote that part.
This isn't a group that families would wish their children to spend time with unless such discussion is considered appropriate.
190323. As a bonus, an older SONOS world, the one that used to run on a Raspberry Pi, has also been rescued and added to New SONOS World.
The Raspberry Pi was rebooted and the old world was lost due to corruption. However, I happen to have a copy. So, here it is, safe and sound.
Screenshot is of SONOS RPI in the new home that it shares with New SONOS World. You can visit both worlds at:
Host: minebest.org (with a b)
Port: 30007
SONOS RPI is in the 1st travelnet list, the one on the left, in the spawn dome. You'll need a Final Minetest client from: downloads.minetest.org