170926 Leominster Tyngsboro and Bears Oh My
This site had a visitor, two hours ago, who used a POP in Leominster, MA. Leominster is only 34 miles from Tyngsboro, MA, so it's possible that this was TumeniNodes.
Could somebody advise him that he may have seen an early draft of a post? The post is now largely completed.
Ask Paul — TumeniNodes and not ShivaJiva — to stop by and press Reload. Corrections to mistakes are requested.
190926 Tumeni Pauls Winter, Summer, Spring, and Falls
TumeniNodes, as you threatened me and are believed to be involved in the prosecutable crimes listed further down, it is appropriate for me to seek, for legitimate and reasonable purposes that are protected under U.S. laws, to identify you.
Your MT profile states, or stated:
"Art & UI Design, archery, making fun of society I was active in the Linux community in the past as a dev & artist for PCLinuxOS, Granular Linux & Unity Linux. I was also the original founder of Linux Graphics Users (I think is now defunct) A.K.A. geminiguy & gemini"
Let's see what we can do with that profile.
On DeviantArt, a self-described artist named Paul LeBlanc states that his nickname is GeminiGuy and that he has used PCLinuxOS 2007. So, we have a possible match right off the bat.
Even better, though, somebody by that name states at Linux Journal that he is "involved with or passionate about" Linux Graphics Users, Unity Linux, and Granular Linux.
The capper is that a Paul LeBlanc has a blog titled "My Adventures in Minetest".
It's a match on seven points, four of them obscure. Hello, Paul, it's nice to meet you.
If we look further, more turns up.
There is, or was, a Paul LeBlanc on Open Desktop who used the nickname Gemini Guy and claimed to reside in Tyngsboro, MA.
The same Paul LeBlanc listed the same nickname and the same city on KDE Store, Box Look, and XFCE Look as well.
Research tends to confirm that he was telling the truth. So, location is established.
Oddly, the city part seems to have been removed from Paul's profiles in the past few days. It is a minor mystery.
Note that Tyngsboro, MA was listed in multiple highly public profiles. It can't be represented to be, in any way, confidential information.
A photo of the Minetest Paul LeBlanc is posted below for legitimate and reasonable purposes that are protected under U.S. laws.
It should be noted that filing of DMCA requires — I'm informed by an intellectual property attorney — formal registration of copyright as opposed to default copyright, that the Paul LeBlanc in the photo is believed not to hold copyright to the photo, regardless, and that filing of DMCA under false pretenses is a prosecutable crime.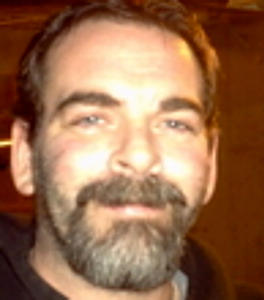 The man in the photo seems to be about 50 years old. There are a number of Paul LeBlancs in Tyngsboro, but most are in their 60s.
I see two Paul LeBlancs in the area who are said to be in their late 40s. Perhaps I'll phone them to ask them whether or not either is the Minetest person.
If I get the Minetest person on the phone, I'll ask him why he supports anonymous bullying of those who invest time and energy in the support of others but who are slightly different.
That doesn't seem polite. Perttu Ahola agrees with me and said so in his post of September 19.
It will be appropriate, of course, in both legal and ethical contexts, for me to communicate with associates of Paul LeBlanc, this person in the Tyngsboro area who is supportive of prosecutable crimes, and to ask, for legitimate and reasonable purposes that are protected under U.S. laws, about the factors, such as nature vs. nurture, that led this person to become an enabler for activities such as bullying, child pornography, and DDoS.
As a technical note, in the U.S., no restraining order or other legal measure is able to prevent, on an a priori basis, legitimate and reasonable communications with third parties such as those which are described above.
Note to the attorneys:
1. May I share the cell phone numbers of attorneys that I've dealt with in the past? Feel free to call them. Tell them that OldCoder sent you.
2. I wrote a little essay recently related to U.S. laws as they apply to public disclosure of information related to private individuals. I'm occupied, at the moment, but if you'd like a copy, let me know.
Perttu Ahola and Paul LeBlanc:
I look forward to chatting with Venable LLP, if that is associated with you, regarding your direct or indirect involvement in a child pornography stunt, multiple DDoSes, defamation, stalking, and harassment for six months.
Much more of this and the Minetest group might qualify for RICO prosecution.
For reference purposes, Venable LLP is located online at:
Perttu, by the way, I'm waiting for a response to my remarks related to your statement of September 19. The statement in which you cautioned people not to hurt others because of who or what they were.
You're a coward and a hypocrite.
TO IA TEAM:
This notice certifies that Robert Kiraly is the current owner of the domains minetest.org, minebest.org, and minebest.net, and that email from [email protected] regarding these domains is to be taken as authoritative.
Introduction
Under construction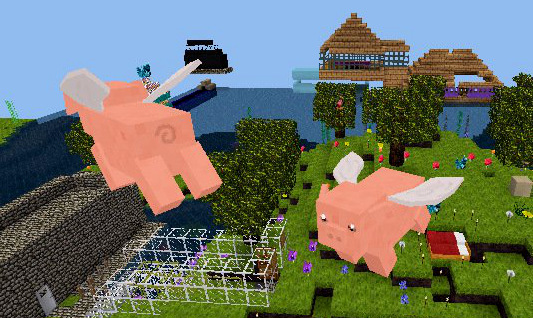 Under construction
Under construction
Light bright floods the night
And the nun's website