Technical notes:

* This thread will probably move to a server in the Netherlands. So, the link might change.

* Information provided here is, in general, public information. Assertions that DMCA applies to such information, simply assertions, may constitute, in jurisdictions where DMCA is applicable, a prosecutable crime in and of themselves; i.e., the prosecutable crime of the threat to commit a crime.




Nick: sofar

IRL: Auke-Jan Kok (and other spellings to be added later)

Former attorney: Leonard Duboff

Businesses: Fierce Fibers, Thoroughly Thwacked, Intel Corporation

Business associates: Stacey Serafin
Nick: Rubenwardy
IRL: Andrew Ward
Businesses: To be added when time permits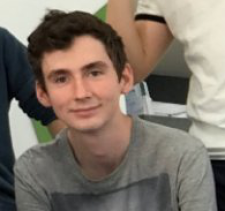 Nick: paramat
IRL name: Matt (or "Mat") Gregory
Patreon:
https://www.patreon.com/paramat
Former email:
[email protected]
The use of the single "t" in the former email address seems to be intentional. It isn't known if the email address is, or ever was, valid.
Matt (or "Mat") seems to be planning to make a go of it as an independent developer. If this is the case, he'll show up in solicitations and profiles unless he starts to use a pseudonym IRL.
Nick: Azekill Diablo
Email:
[email protected]
Nationality: Claims to be in France, this is unconfirmed
Nick: Celeron55
Name: Perttu Ahola

Perttu is a significant figure. Plenty to add here later.
Mircea Kitsune's own remarks:

My name is Taoki, also known as Mircea Kitsune. I was born in 1989 and live in Bucharest in Romania. I'm a computer nerd, interested in gaming and everything open-source... currently a contributor to several FOSS game engines as well as a 3D animator.

Since 2014 I've taken a stronger interest in science... particularly quantum physics, biohacking, and consciousness. I've been part of the furry fandom since 2005, which I joined as a consequence of being trans-species (otherkin).

For those interested in my non-physical identity: I identify myself as a "fox person" (intelligent bipedal fox). I'm a relatively young female kitsune, with red fur and black paws / forearms / forelegs, and crimson long hair. I have a short pointy muzzle, larger human-like eyes, and slightly thinner limbs despite being somewhat chubby. Other traits might vary.

While I try to be open and accepting of different opinions and beliefs, I prefer to avoid people who can't accept me for what I really am, while I won't tolerate anyone who harasses me over it. If you think that physical appearance alone defines one's true identity, or that people who are different are dangerous / sick / misguided, please leave me alone.

I tend to be untrusting of "normal" people (most non-furs and non-kin) due to bad experiences, and apologize for any misjudgment I myself might carry. My dream is to create a world where everyone who's different can have their voice heard and their experiences shared, and the ability to live a normal life as who they truly are.

For those interested in more personal things, applicable in RP and art: I'm always open to sexy stuff, as long as the person is someone I like and feel comfortable around. I'm bisexual with a preference toward females and especially herms.

I am however only attracted to furries / anthropomorphics, witch means I'm not comfortable with humans from this perspective (neither online nor in real life).

I'm highly submissive in general, with soft vore (being prey) one of the things I enjoy most. Simply cuddling or spending time with someone is also something I love doing.

Editor's remarks:

Skills seem professional level. He (or she in the fox identity) is hoping that artwork will provide an income stream, but doesn't seem to have made a go of it.
Nick: Real Bad Angel
Name: Maciek Kasatkin
DOB: 1973
Nationality: Claims Poland but is most likely in the U.K.

Maciek is a talented modder suitable for a page of his own.

I've noticed that he seems to state, on at least one site, 1973 as his year of birth. I didn't know the claimed year until now.

Maciek presently claims privately, though, to be in his mid-20s. This means that he was in his late teens when he and I met. Which calls for some adjustment in my thinking about what was going on in 2012.

Maciek is, of course, one of Jordach's alter egos. An explanation of his decision in 2015 to end the RBA identity will be added here in due course.